Art Haines – Executive Coach and Team Facilitator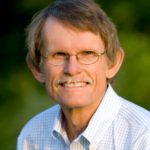 Experience and Background
Art Haines is an executive coach who works with leaders, managers and individual contributors to address tough, multi-dimensional problems. Art's clients are often seasoned mid-career professionals who want to develop the capacity to reach a new level of development and accomplishment in their professional and personal lives. He excels in working with clients who are confronted with a complex mix of personal, interpersonal and business issues. His capacity to bring wisdom, objectivity and sensitivity to difficult situations is a great benefit to his clients.
Art has maintained an active executive coaching practice since 2002. He works with executives and professionals in health care, higher education, human services, association management, manufacturing, and information technology. He has provided more than 12,000 hours of professional coaching since forming his practice.
Art's 35 years of management experience in healthcare is a strong asset to his clients. He has line and executive management experience in a wide range of disciplines including strategic planning, marketing/sales, professional practice management, information technology, and executive line accountability for a $100 million operating division. As an executive Art has a strong track record in creating effective accountability and performance management systems that achieved bottom line results.
Art's broad experience in the complex, high pressure health care environment has been of real value to his clients outside healthcare. With these clients he has demonstrated the ability to effectively apply his experience in a variety of challenging coaching assignments.
Art lives in New Harmony, Utah with his wife and a cat. He is an avid hiker and backpacker, and in his quiet moments, loves photography and music of all kinds.
Certifications and Education
Certified Integral Coach, New Ventures West
Professional Certified Coach, International Coach Federation
Certified in "Coaching with the Enneagram" from Ginger Lapid–Bogda
Certified Trainer and Senior Member of the Enneagram in Business Network, Ginger Lapid-Bogda
Level II Training, Conscious Embodiment, Wendy Palmer
Spirit of Soma, 2007 from Pamela Weiss, Wendy Palmer
Level 1 Training, Crucial Confrontations
Level 1 Certification from Relational Life Institute
Life Member, American College of Health Care Executives
BA in Economics, Pomona College
MS in Health Care Planning and Administration, UCLA
Contact Information
Phone: 425.417.0625
Email: [email protected]
Linked In: https://www.linkedin.com/in/arthur-haines-8a6a7b
Website: http://www.integralstrategy.com/